MAY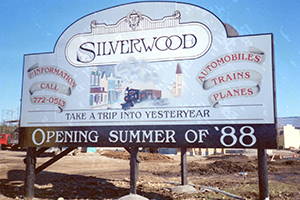 Silverwood Opening Day
May 30 & 31, 2020 - Silverwood will open its gates for the 2020 season. Come out and ride our world-class coasters and enjoy making memories with your family.
Not valid with any other discounts, coupons, promotions or special offers. Boulder Beach opens June 6th.
JUNE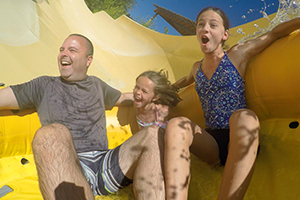 Boulder Beach Opening
June 6, 2020 - Boulder Beach opens daily! Break out the swim suits and the sunscreen as today marks the unofficial start of summer in the Northwest!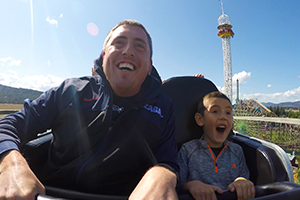 Father's Day Weekend
June 20 & 21, 2020 - Celebrate Father's Day at Silverwood! When a family brings Dad to the park and PURCHASES their tickets online or at the front gate, Dad gets in FREE!
(Only one free Dad ticket per ticket purchase with a maximum of 2 per family, not valid with any other discounts, coupons, promotions or special offers.)
JULY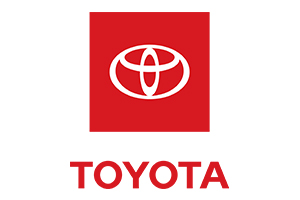 Toyota Tuesdays
July 14 & 21, 2020 - The driver of any Toyota gets in FREE when they bring an admission coupon from any Inland Empire regional Toyota Dealer. Coupon must be validated on arrival at Silverwood by a parking attendant.
Not valid with any other discounts, coupons, promotions or special offers.
AUGUST
SEPTEMBER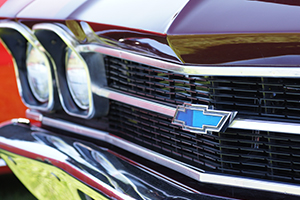 Coaster Classic Car Show
September 5 & 6, 2020 - Classic cars from across the Northwest converge on Silverwood on the Saturday & Sunday of Labor Day Weekend. The 19th Annual Coaster Classic Car Show is one of the biggest events of its kind in the Inland Northwest. If you like cars that go fast, look good, or just remind you of the good ol' days, you've gotta be there!

As a participant in the car show, entry fees are $20 for 1-day admission or $35 for 2-days. With entry, each driver and one passenger will get FREE admission into the theme park! (A savings of up to $241.00) That means competitors can put down the polish & get some thrills on the roller coaster or chill our in Boulder Beach Water Park FREE!

Your admission to Silverwood include admission to view the cars. Register your classic for the car show online. Click Here to Register
Discount admission tickets available for friends & family at check in desk $40.00 General Admission & $25.00 ages 3-7 & 65+ (Includes tax). Regular Admission $69.00 Ages 8-64 $40.00 Ages 3-7 & 65+ plus tax.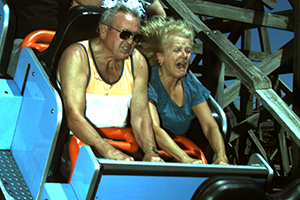 Grandparents' Weekend
September 12 & 13, 2020 - What better way to celebrate Grandparents' Day than at Silverwood Theme Park! Silverwood shows their appreciation for Grandmas and Grandpas by admitting them to the park for free when accompanied by a grandchild. For each grandchild that PURCHASES a ticket, they will be given one FREE ticket for Grandpa OR Grandma.
(Not valid with any other discounts or promotions.)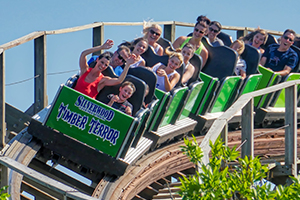 Community Appreciation Weekends
September 19 thru October 25, 2020 (Saturday and Sunday Only) - Save money and help our local food banks! For EACH GENERAL ADMISSION SOLD $4 WILL BE DONATED TO HELP LOCAL FOOD BANKS and for EACH YOUTH/SENIOR TICKET SOLD $1 WILL BE DONATED. Admission is only $40.00 (ages 8-64) and $23.00 (ages 3-7 and 65+) at the front gate. SAVE more when you purchase your tickets at silverwoodthemepark.com.
Not valid with any other discounts, coupons, promotions or special offers.
OCTOBER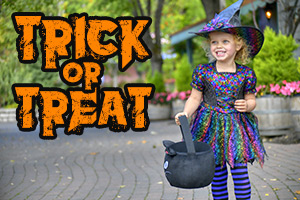 October Saturdays (11am to 10pm)
October 3 thru October 17, 2020 (Saturday Only) - Enjoy a day riding your favorite Silverwood attractions during the fall season. All kids 12 and under, dress up your favorite halloween costume and trick or treat inside our retail locations. Admission is only $40.00 (ages 8-64) and $23.00 (ages 3-7 and 65+) at the front gate. SAVE more when you purchase your tickets at silverwoodthemepark.com. An October Saturday ticket also allows for admission into the Silverwood Afterparty. (All kids rides will close after 6pm. For a list of open attractions after 6pm, CLICK HERE)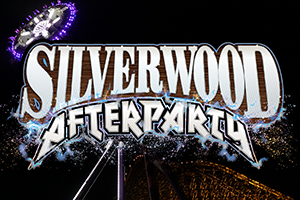 Silverwood Afterparty (6pm to 10pm)
October 3 thru October 17, 2020 (Saturday Only) - After 6:00 pm on Saturday's in October, Silverwood will transform into the Silverwood Afterparty. Come out to the park and ride your favorite rides, including Timber Terror Backwards, in the dark! Also, your favorite fun house, Dr. Delirium's Rockhouse, will open with party music blaring over the park speakers! MORE INFO